Skills Challenges are designed to question, engage and inform
These popular interactive activities:
Promote active thinking
Encourage practice and transfer of learning
Take just 5 minutes to complete
Generate an instant score
Provide a safe place for skills practice
Are learner and performance focused
Integrate readily with your other resources
Complement WATCH & GO® videos and podcasts
Cover a wide range of management and personal effectiveness topics
Use a mix of formats to maintain interest.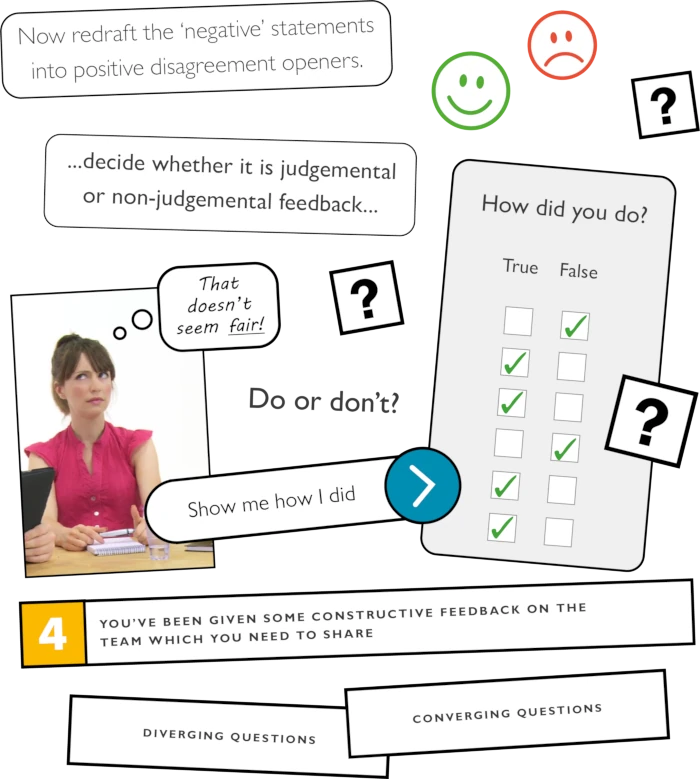 "It is very generous of you to provide this
resource free of charge and I utilise everything
I can to fill learning and development gaps."
Skills Challenges Subscriber July 2023
How to use Skills Challenges
Don't keep these wonderful resources hidden in your Learning Management System! We show you how to use direct links to specific Skills Challenges to enhance performance every day. Use in your internal communications, in webinar and meeting 'Chat' functions, and in team competitions too. There are lots of applications – be as creative as you wish!
---