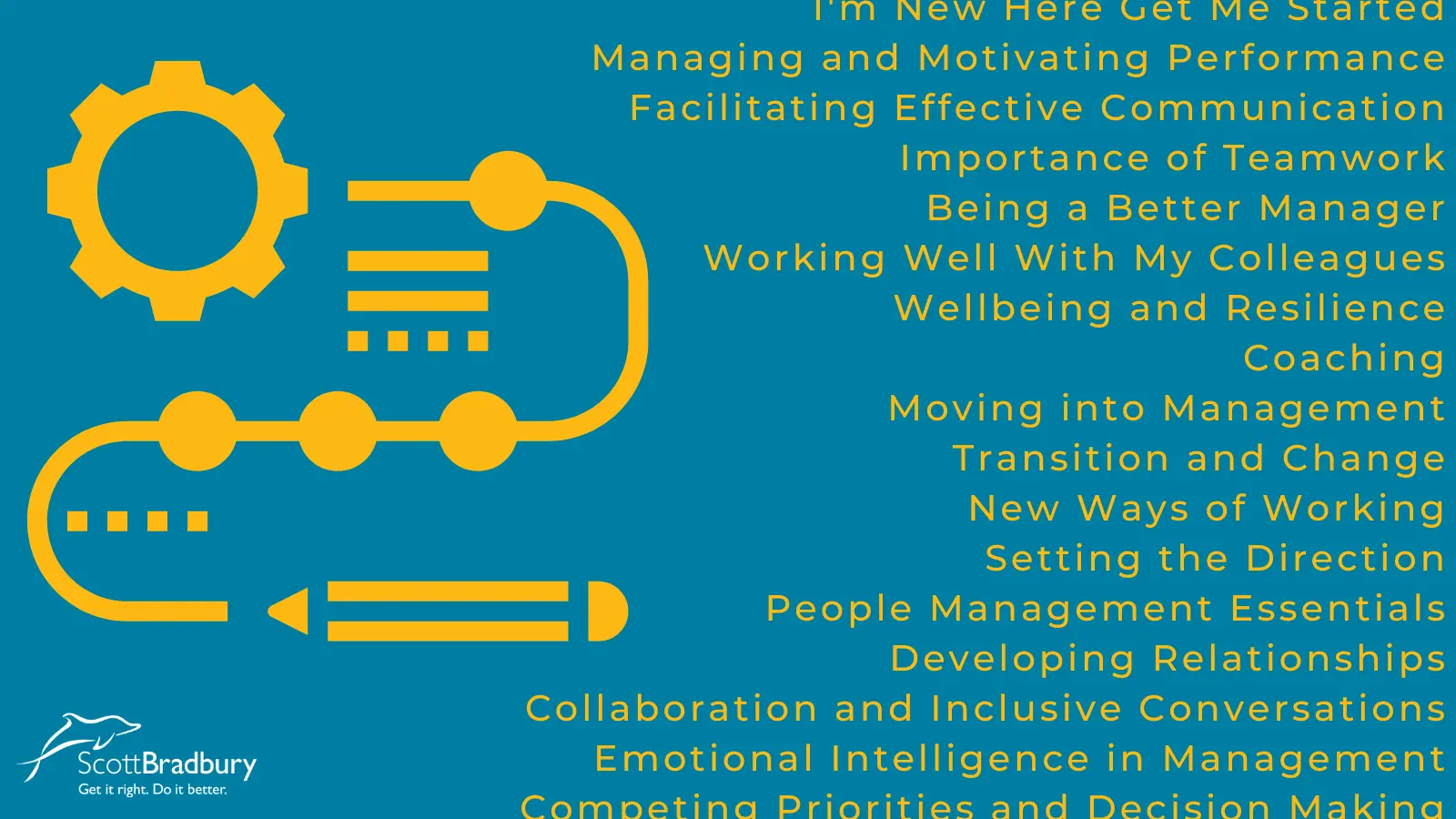 On our WATCH & GO® platform (or your own system), learners have access to a suite of dedicated 'Learning Pathways' which are curated to enhance corporate learning frameworks, support personal objectives, and ease transition into new roles.
Working with your in-house L&D team to understand your internal initiatives, our Scott Bradbury colleagues Angie Dean and Esther McVee select resources in the WATCH & GO® library to meet your individual requirements. With access to unlimited information at our fingertips, these days it's often difficult to find the actual resources you need at a particular point in time. The pathway route is a great way to present a set of resources around a specific topic. Our aim is to share the most relevant content and produce a pathway that engages the learner.
It all starts with a conversation with you, the client. What are you aiming to achieve? Is it a personalised requirement? Is it a wide-ranging corporate cultural shift? Is it upskilling? Or conversely, is it starting from scratch? Working with your L&D team we map our videos and podcasts to the identified need and ensure that they mirror your corporate values.
"The key is to create a pathway that doesn't become an overwhelming journey but provides access to resources that directly align with the learner's needs," explains Esther. "We look at it from the learner's perspective and put ourselves in their shoes – what resources are going to hit the spot and deliver the best learning outcomes?"
The pathway route enables a learner to have a start and an end point – it's not a random bunch of resources that are dipped in and out of; pathways offer progression. Pathways support knowledge building, they provide a goal to be achieved, and they are a step-by-step route to a wider understanding of a topic. They should have explicit learning objectives and follow a logical route.
Offering a selection of relevant pathways empowers the learner with choice. And that sense of control creates better engagement – the learner is involved in the pathway because they have chosen it. Successful completion of learning pathways also provides recognition and that instant satisfaction of being able to download a certificate. And, for organisations which like to track CPD hours, learning pathways are a great way to pinpoint start and end timings. Once a learner is enrolled, progression through a pathway is tracked and real-time reporting measures progression and completion by each individual. Measuring time taken to completion, collating feedback on individual resources and monitoring patterns of use, mean there are useful data for analysis. This work is included as a standard part of the service from Scott Bradbury.
WATCH & GO® pathways prompt your learner to delve further into the topic using links to other related resources. Extra support includes 4-minute reading guides and 5-minute interactive Skills Challenges activities, which are designed to prompt thinking and encourage practical application of skills and ideas in the workplace. These bite-sized activities with their interactive testing and instant results ensure that your learners reflect on what they are learning. Crucially, they also require learners to reflect on what they are going to do differently in future. Scenarios based on real-life work situations mean that your learners relate to the activities and can translate the learning to their own work experiences. We use a weekly email 'nudge' to remind your learner what to watch or listen to next, so they stay on track.
Nothing ever stands still. And in 2023 we're exploring how to evolve our learning pathways, putting content curation into the hands of the learner, and enabling them to build their own pathways. To see for yourself how our pathways work and how we curate and provide you with everything you need for relevant, guided learning journeys addressing the topics you need, please contact us.